About Us
The Gitanyow Fisheries Authority is an arm of the Gitanyow Hereditary Chiefs Office. See Where We Work, Our Mandate and Our Team for more info.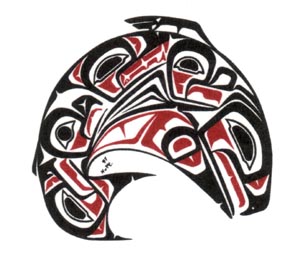 PHOTO GALLERIES
click photo to see full gallery

Looking upstream at the inclined plane trap that GFA used prior to construction of the smolt fence. Two nets were used as wings to funnel fish into two traps, catching a small % of the total run.
Looking downstream prior to installing panels and trapboxes. This is what exists at the site year-round.

GFA crew capturing spawning sockeye in a seine net for brood stock for the hatchery program in 2006.