About Us
The Gitanyow Fisheries Authority is an arm of the Gitanyow Hereditary Chiefs Office. See Where We Work, Our Mandate and Our Team for more info.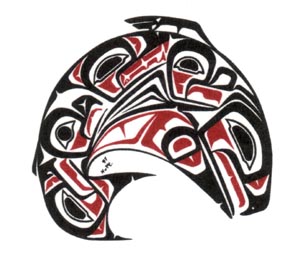 PHOTO GALLERIES
click photo to see full gallery

Most bull trout are sampled for length and weight before being released downstream.
Each year hundreds of tourists visit the fence as they travel the highway to Alaska. The KRSEF is located on the property of the Cassiar RV Park, and is a major draw for the facility.

Bright silver coho caught in the seine net, just downstream of the Cranberry canyon.