About Us
The Gitanyow Fisheries Authority is an arm of the Gitanyow Hereditary Chiefs Office. See Where We Work, Our Mandate and Our Team for more info.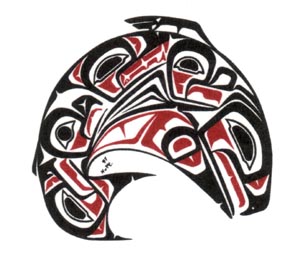 PHOTO GALLERIES
click photo to see full gallery

Chinook salmon are typically the first to migrate through the fence each year. This Chinook is swimming overtop the white teflon bottom of the trapbox.

In 2008, GFA modified a fishwheel for use in the Cranberry River canyon. Goal: capture coho and chinook salmon to obtain a recapture rate from fish marked at downstream Nisga'a fishwheels.

Coded-wire tagger used for marking coho smolts with a permanent, uniquely identifying mark.