About Us
The Gitanyow Fisheries Authority is an arm of the Gitanyow Hereditary Chiefs Office. See Where We Work, Our Mandate and Our Team for more info.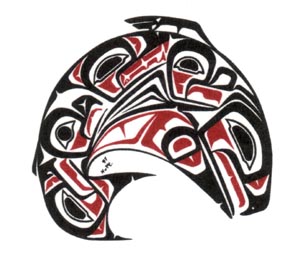 PHOTO GALLERIES
click photo to see full gallery

This chum salmon was captured to take scale and length samples. Very few chum salmon stocks are being monitored in the Skeena watershed - alarming considering the low #'s observed in the Kitwanga.

The fishwheel was then re-assembled on the beach just downstream of the Cranberry River canyon.

Most bull trout are sampled for length and weight before being released downstream.