About Us
The Gitanyow Fisheries Authority is an arm of the Gitanyow Hereditary Chiefs Office. See Where We Work, Our Mandate and Our Team for more info.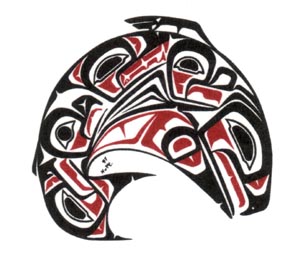 PHOTO GALLERIES
click photo to see full gallery

The fishwheel was then re-assembled on the beach just downstream of the Cranberry River canyon.

From GFA's experience in 2008, most sockeye moved through the trap on the left side of the fence (bottom section of fence in photo), so trap boxes were redesigned and moved in 2009 to adapt to this.

Aerial view of the old Kitwanga River counting weir, located further upstream in the watershed. The KRSEF replaced this structure, which operated for 3 seasons.