About Us
The Gitanyow Fisheries Authority is an arm of the Gitanyow Hereditary Chiefs Office. See Where We Work, Our Mandate and Our Team for more info.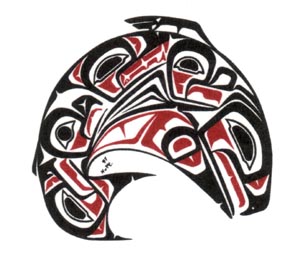 PHOTO GALLERIES
click photo to see full gallery

Hundreds of bull trout migrate downstream through the fence each season following the sockeye smolts.

GFA technician Les McLean with a silver coho caught in the seine net.

Beautiful silver sockeye salmon at the Kitwanga fence. This fish would have been captured for scale and length sampling, and to determine sex.