About Us
The Gitanyow Fisheries Authority is an arm of the Gitanyow Hereditary Chiefs Office. See Where We Work, Our Mandate and Our Team for more info.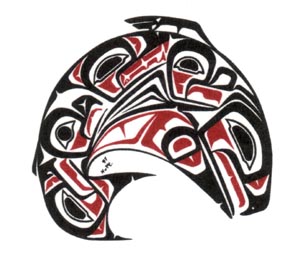 PHOTO GALLERIES
click photo to see full gallery

GFA technical crews are the backbone of the program, working long, split shifts each day to maintain the fence and process each fish that passes through, sometimes over 200,000 fish per season.

Aerial photo looking at the KRSEF - Kitwanga River flows from top right to bottom left
Spawned out Brown Bear sockeye.