About Us
The Gitanyow Fisheries Authority is an arm of the Gitanyow Hereditary Chiefs Office. See Where We Work, Our Mandate and Our Team for more info.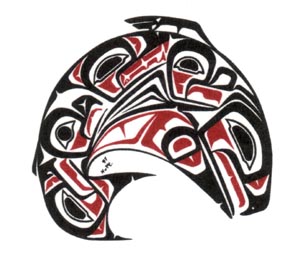 PHOTO GALLERIES
click photo to see full gallery

Hundreds of bull trout migrate downstream through the fence each season following the sockeye smolts.

Mark Cleveland conducting lakeshore spawning habitat survey in Gitanyow Lake (aka Kitwanga or Kitwancool Lake).
Looking downstream prior to installing panels and trapboxes. This is what exists at the site year-round.